At the start of the year, we were spending too much time at the studio and needed to clear our heads. To do this, we looked to one of our crew, Alfie Kungu. He's an artist, constantly covered in paint and found drawing wherever he is.

Something special about Alfie, is the interest nature he's had since he was a kid. It stays with him to this day, as he regularly heads up north to go walking, clear his head and find inspiration for the art he makes back in London.

To share this, Alfie took us to Hebden Bridge, his hometown in the north of England. It's where he first discovered nature, growing up in an area hugged by forests and open moors. We piled into a car, hit the motorway and spent the next 48 hours at Alfie's usual spots back home.

Here's some of our favourite moments, photographed by Francis Plummer.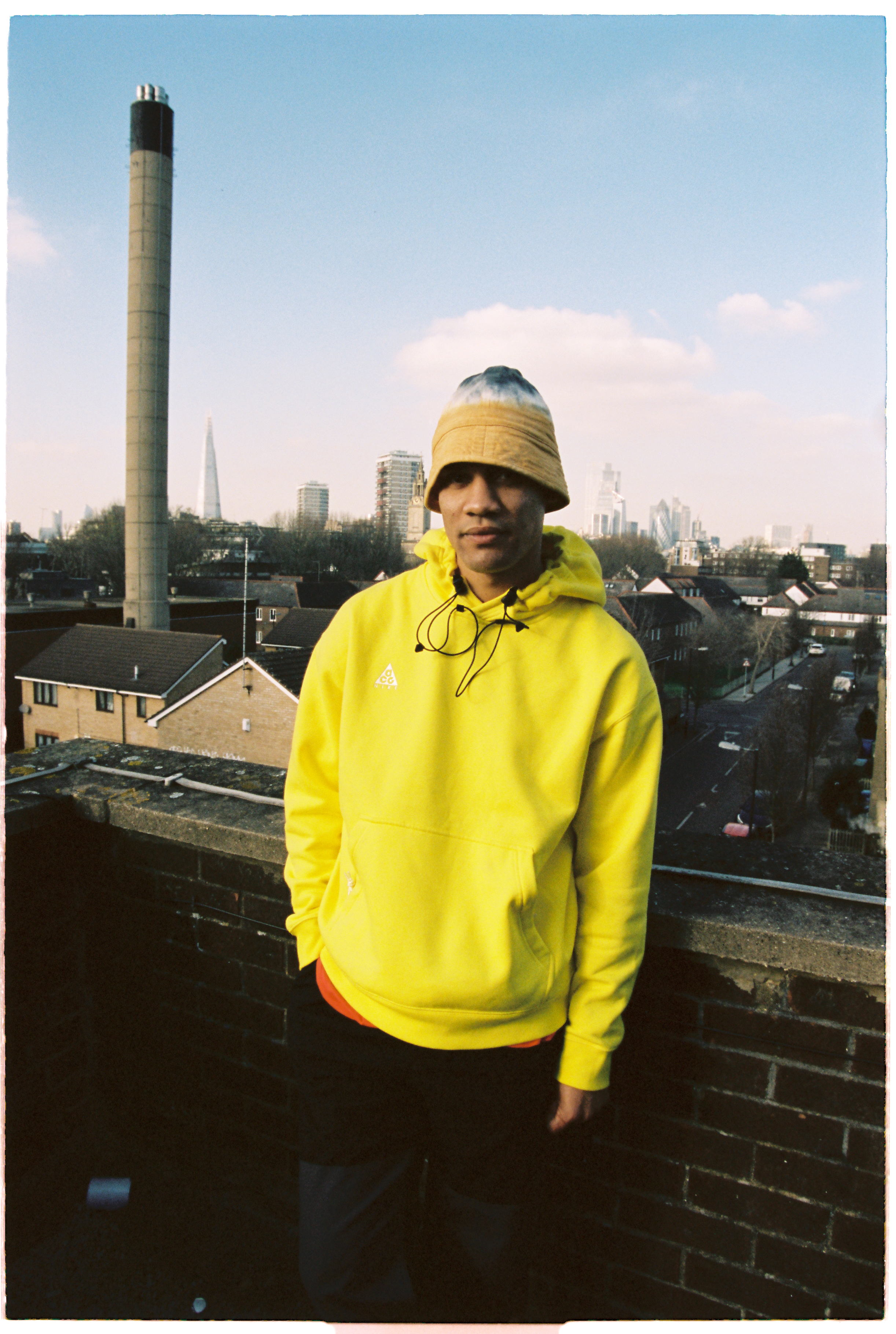 Hey Alfie - Where are you right now, and what's your day to day?

Hebden Bridge, my home. I'm going on a different walk every day, painting, taking the time to cook good food. It's a different pace of life, but a nicer one.

Have you been to Hell Hole Rocks recently, where we shot those night time photos?

Yeah every day. It looks different to when we were there. Green, rich and moist. So good.

Looking back, what did that night at the rocks feel like?

That night was an example of something that seems a bit meaningless, but actually ends up meaning a lot to everyone. Funny. Childish. It's just good to do something like that. It gets people out of their comfort zone a little bit. It's important to connect with nature and feel comfortable in the environment you live in. Because we often get guided in different directions and can lose touch with what's around us.

How do you think people loose touch with nature?

A lot of people just can't access it, it's not because they don't want to. Do you know what I mean? But once you're in it, it's easy to feel connected. You can do something that's simple but still rewarding. There's nothing unusual to do with it, but I don't think I was spending enough time outdoors before this all happened.

In the meantime, how can people still feel connected to the outdoor world?

You can always bring bits of the outdoors inside, and grow stuff. It's quite fun, I've been growing tulips and sunflowers.

That's a really nice way to make sure you feel like you're still connected with little things. You can nurture something quite small into something quite big. You can get seeds from Lidl, grow stuff in your house, plant seeds. Propagate.
Travelling is going to be a bit difficult for the foreseeable future. So I think we'll be encouraged to enjoy what's around us, locally.
Yeah definitely, and I think it's going to be about enjoying the little things. You can still grow a lot of plants inside if you can't get out. And if you're lucky enough to live somewhere with access to outdoor space, you can make the most of it for sure.
Any last words you'd like to leave us with?
Some good news. The swallows are back. They migrate all the way from Kenya. Then migrate over thousands of miles to roost and nest in our roofs. It's great to see them, they've just come this week.
-
That's Alfie appreciating the little things. We hope this puts a small smile on your face, and helps spark the feeling we'll all get when we reunite with our friends and nature, once the time is right.
Big Love,